Commission a Portrait

Are you searching for a good old-fashioned Portrait Painter? Would you value a unique, hand-painted, personalised WORK-OF-ART of someone you love?
My portrait paintings are an investment in your future ...
An heirloom your family will treasure for generations to come
A creative record of your growing children
A meaningful way to immortalise a loved one and capture their spirit forever.
Commissioning a portrait is easy and convenient because I work from photographs! I can even paint from black and white photos ...
Comments
"Your portraits have presence"
"You've captured his spirit – he's radiating from the canvas!"
"The portraits have brought so much happiness to our family ..."
A classical portrait draws one in with its many evocative qualities and subtleties. The mood, atmosphere and feeling portray something more than a photograph.
How?
Basic steps - how to commission a portrait:
Select suitable reference photographs *
We will discuss the subject, intention, approach, composition, size, price, delivery ... and any special requests.
I will put all details in writing and we will sign a Commission Contract.
A 50 percent deposit will be payable before work begins.
Work in progress will be emailed to ensure correct composition, colour, etc.
A photo of the finished portrait will be emailed for approval before delivery.
Payment of the balance owing and delivery of the commission as per agreement.
How Much?
Rough Pricing Structure (ZAR):
A 50 percent non-refundable deposit is payable before any work is undertaken. The balance is due upon delivery of the completed portrait.
Approximate Canvas Sizes for Children / Adults (cm) Price (ZAR):
Head and Shoulders Portraits

(no hands)
Canvas size: 35 x 45cm / 40 x 50cm -

Price: R7,000




Seated or Half Figure

(no hands)
Canvas size: 40 x 50cm -

Price: R7,500




Seated or Half Figure

(including Hands)
Canvas size: 50 x 60cm / 60 x 70cm -

Price: R9,000 - R9,700




Additional Subjects

(on the same canvas)


Price: Add 70% per person



Portraits painted from

Black & White or Sepia Photos




Price: Add 30%
Please note:
Prices exclude framing, shipping, insurance and delivery costs. Local commissions (Cape Town) happily delivered free of charge.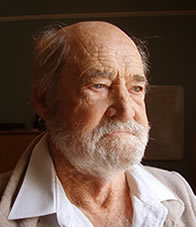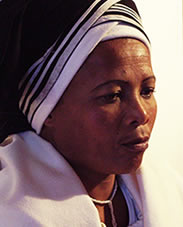 Photographs
Not all photos are suitable for a portrait painting. Classical portraits usually do not show teeth (unlike our grinning happy snaps and selfies!). In my experience a successful portrait depends largely on the reference material. Please see F.A.Q. below for more information.
Quality Guarantee
Your happiness with the final painting is of the utmost importance and all efforts will be made to ensure a successful portrait. My dedication to fulfil the vision of a beautiful portrait is my commitment to you!
Copyright
Please ensure you own the copyright of reference photographs supplied. I retain the copyright of all my artwork and have the right to use it in the future whether to promote my work (digitally or in print) or in printed reproductions for resale purposes. My artwork may not be reproduced without my permission.